Would You Like Fries With That?
by
Surfries


Welcome to SURFRIES,

A Community for Freebies, Movies, DIY Tips, Free Advertising for your Website and More...



Reply
Quote
What's New?
by
Surfries
I was debating on adding back in the trailers and/or maybe the IMDb ratings and then it dawned on me....I'll just add a custom search for IMDb on the side and make it easy for everyone to look up a movie. That way we can see the rating AND have the option to watch the trailers as well. Ain't I the clever one

*The search bar only appears in the "Free Movies Online" board.
Reply
Quote
Shoutbox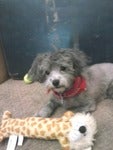 CåñåÐå™
:
Hopeing to make time to come and watch those movies i marked to watch.
Aug 22, 2014 16:04:29 GMT -5